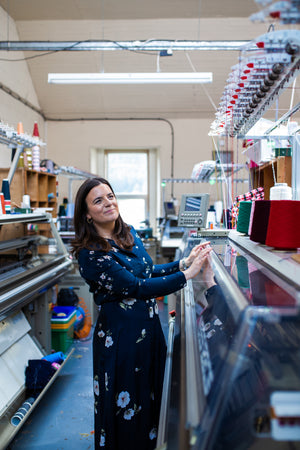 Rosie's designs celebrate time-honoured craftsmanship; her love-forever pieces will underpin any wardrobe.
About Rosie Sugden
Scottish-based designer Rosie Sugden founded her eponymous label in 2011. A graduate in Knitwear Design, her accessories line combines her idiosyncratic take on contemporary design with the inherent natural beauty of Scottish Cashmere, brought out through extraordinary craftsmanship.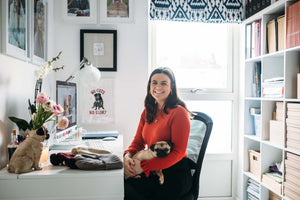 Continuing the family legacy
Rosie grew up in the Highlands of Scotland and the Scottish Borders, where there is a wealth of artisan skills and a rich history in manufacturing. She was greatly inspired by her late father, James Sugden (a textiles stalwart) to start her own brand in 2011. Textiles runs in the family as both her maternal and paternal grandparents worked in the textile industry in Yorkshire.
Shop Collection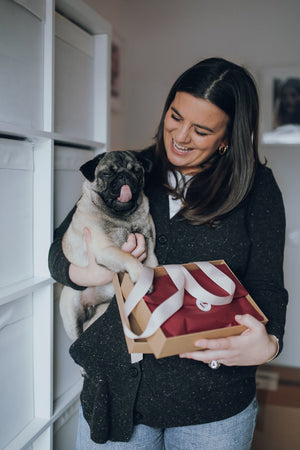 Love-forever pieces
Known for its luxe offering, contemporary shapes and motifs and a distinctive approach to colour, the Rosie Sugden brand has become a go-to destination for those seeking seasonal statement pieces, as well as timeless classics to be treasured for years to come. 
The brand's ethos is focused on supporting local industry and creating long-lasting products that will last a lifetime.
Process